Rags and Bert's Grooming Salon
Sacha is our full time Groomer, at Rags and Bert's. She is fully qualified with oodles of experience as a stylist and has worked with all breeds of dog, large and small. Sacha's passion for grooming extends to entering and winning grooming competitions along with several VIP clientele. She knows how to perfectly tailor her services to you and your dog's needs. We offer a full range of grooming and spa services to all our customers, so call us now to find out what pampering your dog deserves!
What to expect?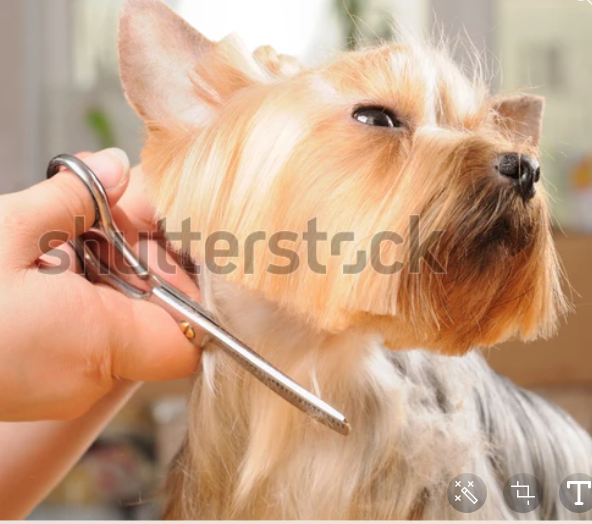 Before we start work on your dog we will spend some time talking with you to understand your lifestyle and the lifestyle of your dog. We will work to create the right style that is manageable for you, whether that's a simple pet trim or a more intensive breed standard cut. The length of time it takes to cut or trim your dog will all depend on the breed, size and style required but we will discuss this with you during the initial consultation.
Our preference is to use traditional methods of grooming which we feel gives a much better finish, that's why you'll see a lot of scissor work and a lot less clipper work. Our experienced groomer is able to offer both modern and more traditional coat styles for your dog.
Grooming Days & Times
Our grooming salon is open 9am-5.30pm Monday to Friday with late night Thursday till 7pm and Saturday 9am-2pm, booking is recommended. Remember you can always have your dog in daycare to drop off earlier or collect later.
My dog is nervous
No two dogs are the same and we understand that some dogs can be apprehensive when it comes to grooming. At Rags and Bert's we work to suit the needs of your dogs. We will always work to ensure a calm environment with the minimal noise necessary. And because we only work on a 1 to 1 basis, you won't find a lot of other dogs in the same room.
My dog has sensitive skin
We offer an extensive range of shampoos but we will only use the one that suits your dog's skin type. You will often find us towel drying the dogs as we never use drying cabinets as these can be stressful for the animal. We do have hand blasters available and we always work from a low, slow setting so as not to alarm your dog. If we find your dog is uncomfortable with that we will stop using the blaster and towel dry him instead.
Do I need to book in advance?
While we welcome walk-ins we cannot always guarantee that there won't be a long wait. To avoid disappointment, we thoroughly recommend booking in advance. Bookings can be made by the Online Portal or by calling 0118 207 7788 or email bookings@ragsandberts.co.uk.