Doggy Day Care Prices
Pet Day Care Reservations
We do recommend you book beforehand - call us and we can arrange for you to visit our doggy day care centre in Reading, Berkshire and for your dog to have a Play & Stay Assessment before your place is confirmed.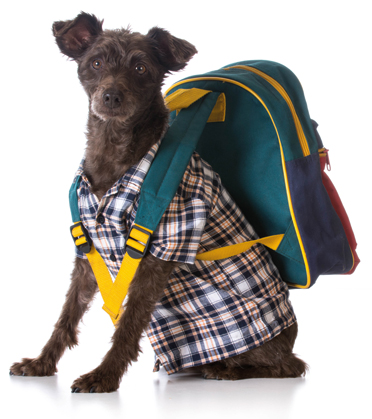 Doggy Day Care Hours:
Monday – Friday 7.00am to 7.00pm
Saturday & Sunday by appointment*
*Please note that weekend day care has now changed to 'Weekend Day Boarding'. Day boarding runs from 9am - 6pm.
Doggy Day Care Prices:
Full day of dog care
(any time between 7am-7pm)
1 Day - £29.75
10 Day discount pack - £267.75 (1 day free)
20 Day discount pack - £520 (2 ½ days free)


Half day of dog care
(Morning 7am-12,30pm or Afternoon 1pm-6.30pm)
1 half day - £19.75
10 half days discount pack - £177.75 (1 half day free)
20 half days discount pack - £355.50 (2 ½ half days free)
Weekend day boarding (click here for more info)
Please note all discount packs are valid for 3 months.
To reserve a place please call us 0118 207 7788 or please fill in the form below and we will contact you. Thank you and pawsome regards.
Dog Bus Collection/Drop-off Service
Our collection service operates between 7.30am - 9.30am Mon-Fri.
Our drop-off service operates between 4.30pm - 6.30pm Mon-Fri.
If there is not going to be someone home during these hours, you need to organise a key to be held with us or a key-safe at your home.
£6.00 per trip within 6 miles of Rags & Bert's
Our collection/drop off service is available outside the above hours & at weekends by appointment. The cost will depend on where you live (based on the outbound mileage @£1.20/mile) and is a minimum of £15 for each trip
Overnight Dog Boarding
Overnight Prices from (inclusive of 2 hours enrichment in doggy daycare)
£36.00 per night/per dog
£31.00 per night/per dog for 2 dogs in family room
£26.00 per night/per dog for 3 dogs in family room
Special 14 days or longer will receive 10% discount
*supplements will apply for Saturday's, bank holiday weekends, Christmas, New Year's Eve and New Years Day.
Click to see information about our luxury dog hotel in Berkshire.