How Rags and Bert's Doggy Daycare started
A while ago I moved to California and was staying with a friend when they asked me to take their dog to the local doggy daycare.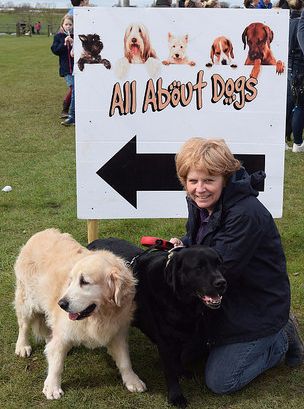 The doggy daycare centre took my breath away. Sixty dogs of different shapes and sizes all running around having real fun. I just knew that I would return to England and open my own dog daycare in Berkshire. It works so well for the dogs!
When I returned to the UK, I thought that the doggy daycare concept was just too ground-breaking and went on to do something else.
After working from home for a long while I felt guilty moving to a new job as my dogs were left at home alone for long periods. I tried a number of things but nothing worked.
With the rise of organised dog walking and dog sitting services I remembered the Californian Doggy Daycare and it made me realise that the time was right to open my own dog daycare in the UK, enabling people like me to go to work without feeling guilty about leaving the dogs.
Rags and Bert's Doggy Daycare is a different concept to what you're used to seeing in dog kennels or dog sitting services in the UK. It's an alternative solution to traditional dog sitters, dog walkers and dog kennels.
You have to come and see the fun, the energy and the pleasure your dog will get each day for yourself.
Love
Julia