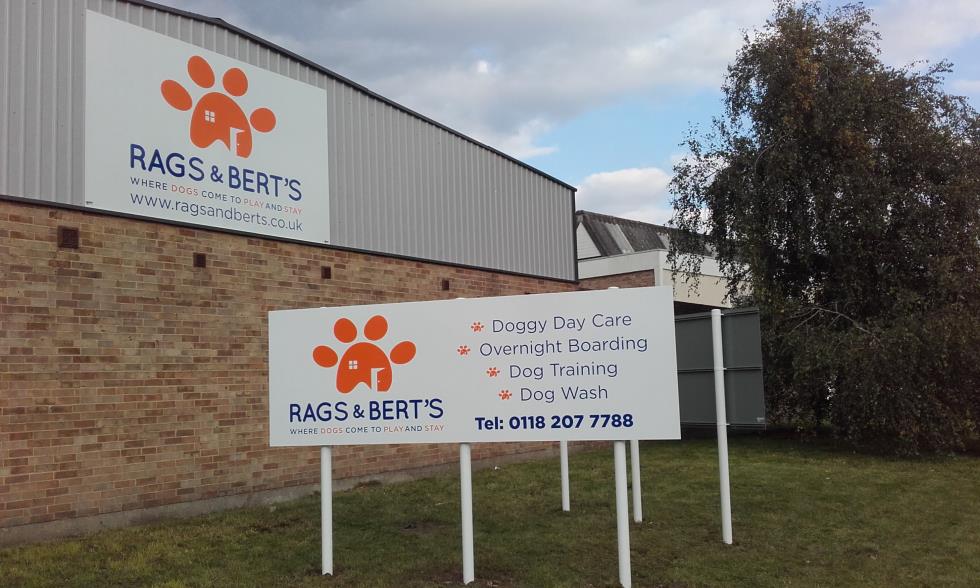 It's been an exciting few months at Rags & Bert's since we obtained planning approval for our first doggy day care centre in Reading.
The builders are putting the finishing touches to the day care centre as we speak and we honestly don't recognise the building. With bright, open space and new play equipment we can't wait to see how our first dogs react to it all.
Our resident artist spent almost a week painting the walls to make the space, warm, friendly and inviting.
The dog wash is ready with two purpose built bays to allow you to easily wash even the dirtiest dog without worrying about ruining your carpet. Today our new signs went up outside the building so you'll be able to find us easily.
We are delighted to announce that our official opening date will be Monday 24th October. We are overwhelmed by the positive response we've had for our dog day care services so please book early to avoid missing out.
Over the coming weeks we will be hosting a number of open days so you can sample all our services and meet our team. Watch our website ad social media channels for more details.
We look forward to welcoming you and your dog to

Rags and Bert's

.